It's that time of year again: time to scour the mall in search for the best must-have gift for your special guy. This year, instead of panicking and interrogating his friends for ideas, take a breather and consider some super practical options he just may love. Just take a good look at his personality and match his gift accordingly – it really is that simple! Take the pressure off and consider these amazing gift ideas for your Valentine.
For the Tech Guy
For your geek stud, get something that will send shocks through his heart. If he enjoys gadgets, you can get him a smart watch, wireless headphones, or a cool new speaker system. Yet, maybe he can't go a single day without texting? Get him touchscreen gloves with special fingertips so he won't have to take your gloves off to text you sweet nothings. Another super popular idea is an instant photo printer, which will allow him to easily create physical copies of his best social media snapshots.
For the Culinary Guy
Help him unleash his creativity in the kitchen with a variety of cooking gadgets. A pressure cooker, a portable grill, or a snazzy knife set will surely get him excited. And how about his serving utensils – are they up to par? Maybe a fresh serving platter, trendy marble cheese board, or mixing bowl will do the trick. If he's a dessert dude, you can consider a waffle iron or ice cream maker. It'll put a smile on his face, while letting you continue as his professional taster. Bon appétit!
For the Sports Guy
Finally there's a way to unite his thoughts of you and sports…! If you've got a sports-lover in your life, you can consider getting him a high quality jersey of his favorite player, a sports team themed jacket (or really any article of clothing, from hats to pajamas to socks), or you can even commemorate his favorite winning season with a NFL, NBA or NHL memory plaque. If he is an avid athlete or outdoorsman, new basketball shoes or even new fishing gear or ski and snowboarding gear (like goggles, gloves, or a shiny new snow jacket) will surely melt his heart.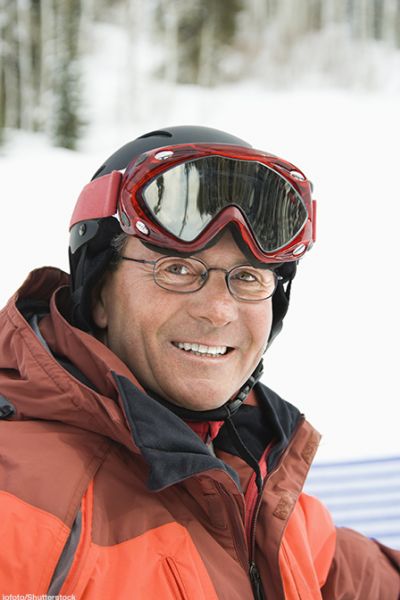 For the Fashionable Guy
Keep his eye for fashion alive with some trendy new clothes or accessories. If you've got a more formal fella, a new tie, pair of cufflinks, or that fancy watch that's been at the top of his wish list are all ideal V-Day gifts. All style-savvy guys can also always use some new shirts, cardigans or jeans, and if you're feeling really generous, perhaps a new pair of shoes too. Loafers, Chelsea boots or Oxfords are always classics, depending on his personal style. Just make sure you know his size – it's always more romantic when you get it right the first time…
When you keep his personality in mind when choosing his special gift, you're going straight for the heart. Aim precisely, and he'll feel hit by Cupid's bow.